Husband and wife team Chef Thai and Danielle Dang showcase the flavors and depth of Vietnam at their nationally-acclaimed Chicago restaurant, HaiSous Vietnamese Kitchen in Pilsen the Heart of Chicago.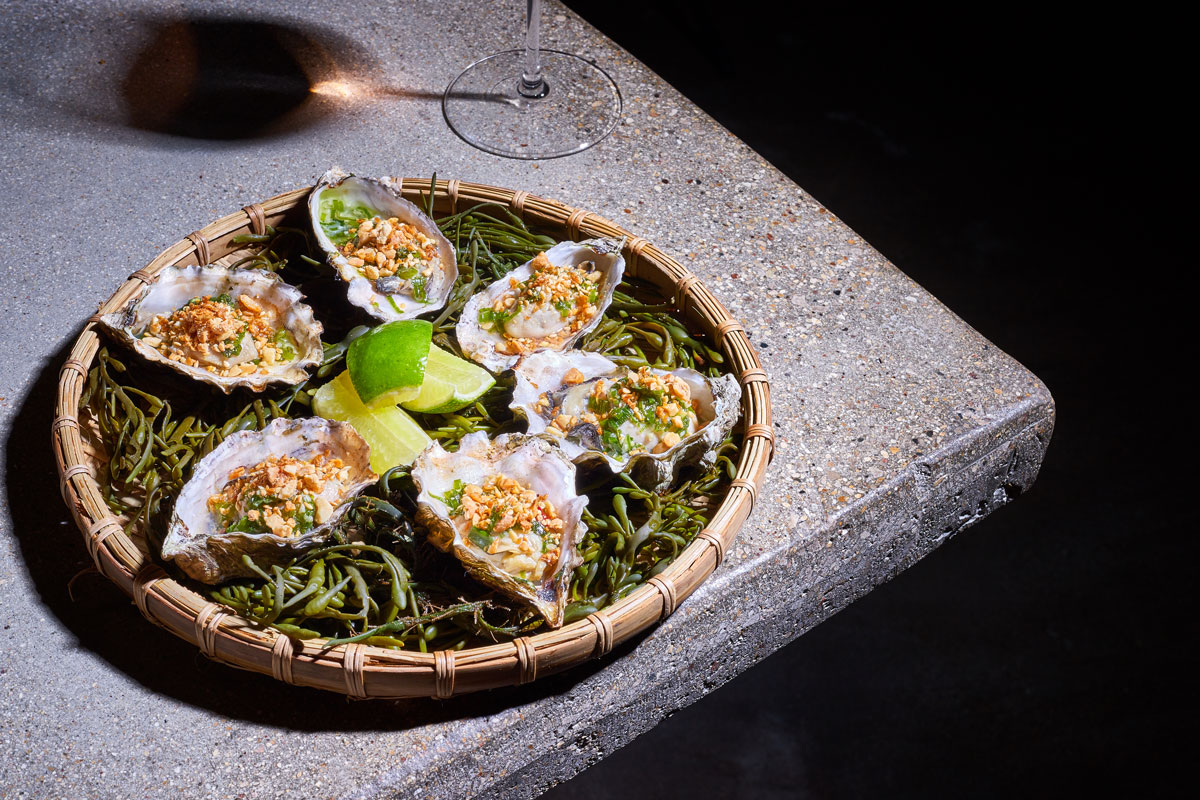 Visit Our Cafe Next Door —
Cà Phê Đá
A Vietnamese cafe inspired by the street food culture of Vietnam serving specialty coffee drinks using beans sourced directly from the Dang family in Vietnam. Menu features fresh Bánh Mì; popular chicken dishes of Vietnam: Pho Ga, Chicken Rice, and Savory Sticky Rice to name a few. And it wouldn't be Vietnamese street-side dining culture without local craft beer and late-night cocktails!
Location
1800 S CARPENTER ST, CHICAGO, IL, 60608
Valet parking is available during dinner hours. We are in partnership with
Pilsen's Joseph J. Jungman Elementary School.
Hours
Dinner: Mon – Sat, 5 pm – 10 pm
Brunch: Sat & Sun 10 am - 3 pm
Closed on most major holidays.
Check our social media for announcements.
Contact
(312) 702-1303
RESERVATIONS@HAISOUS.COM
Inquire Within HERE
or call (312) 702-2962